Before we start the season, lets look about this season's media prediction. Both Manchester predict to finish at the top while Chelsea predict as 3rd best . While media predict us to finish 5th this season.
10.8.2014
As PL's champion last season, we qualify for Community Shield, playing against FA Cup winner, Man Utd. If you can remember, we lost to Man Utd in the CL final last season, so i hope this can be our revenge.
Unavailable : Guidi Marilungo (ST) due to injury
Since i know Man Utd is way better than us, i set to defensive formation, using counter. With a hope that we can win this match. Unfortunately we still cant beat them. We lost this match 1-2. But even we lost, i still kinda proud with my boys performance.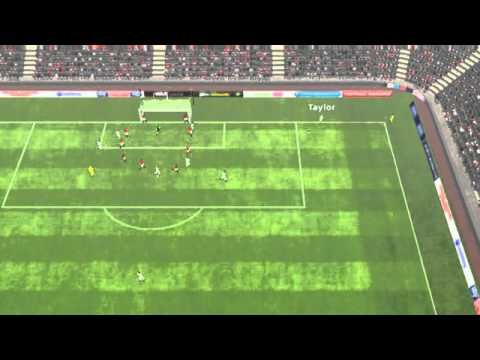 13.8.2014
I received a bad news as Jack Butland got injured for 2-3 weeks.
16.8.2014
Our first match for PL this season was against West Brom. They were 13th last season and media predicted they will finish 14th this season.
Unavailable : Jack Butland (GK) and Guido Marilungo (ST) due to injury
I know we could win this match but didn't expect this big. 5-0 was a really big achievement for me. 3 assists from Verratti awarded him the Man of the Match.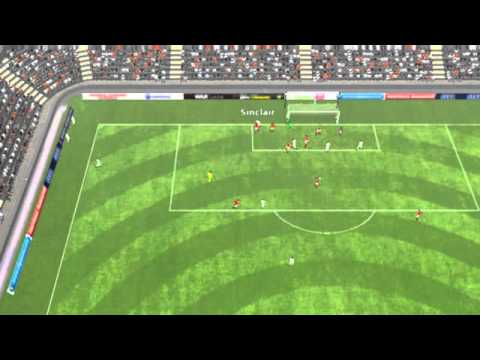 Yaya Sanogo injured in this match, fortunately for only a few days.
19.8.2014
After demolished West Brom 5-0, 5 of my players got in the Team of the Week. They were Taylor, Boyata, Galhardo, Verratti and Destro.
23.8.2014
Our next match was against QPR. After winning big against WBA, i really though we also could win big against QPR, who just promoted this season.
Unavailable : Jack Butland (GK) and Guido Marilungo (ST) due to injury
Even though we won this match but we cant win big as i expected. I also lost Fazio to red card but its already 90+2 minutes, so its not really effect anything.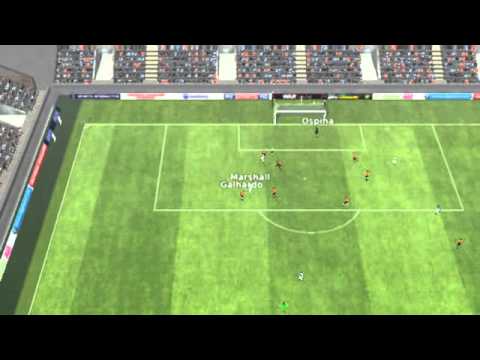 26.8.2014
Another bad news break in as i lost my young full back for a few days.
28.8.2014
We were voted in Group E for ECC with FCP, AC Milan and also APOEL. AC Milan might be the toughest but i believe we can beat FCP and APOEL. And the toughest group i guess is Group G among Barcelona, PSG, Dortmund and Chievo.
29.8.2014
Just 2 days before we meet Arsenal, i lost one of my key player, Darren Gibson. Hopefully we still can win against Arsenal.
31.8.2014
And our last match in August was against Arsenal. After 2 wins in a row, i really hope we can maintain that performance, winning this match also. Even though i lost 2 of my key player, Fazio and Gibson, i still wont use my defensive formation as i believe we could win against Arsenal.
Unavailable : Federico Fazio (DC) suspended, while Ludovit Orsula (DR), Darron Gibson (MC) and Guido Marilungo (ST) due to injury
With my normal formation, i really hope my boys can control the midfield. Unfortunately we conceded first in the first half. But Sanogo become my heroes as he scored twice in the second half.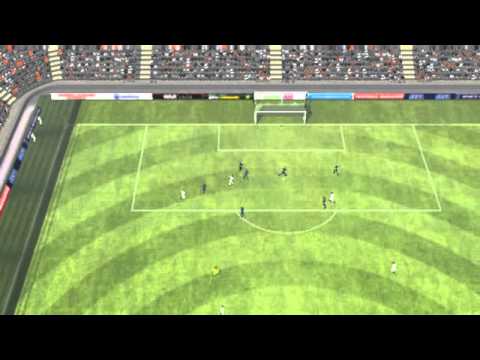 Even we won, i lost Scott Sinclair for 12 days to 2 weeks.
CONCLUSION
I can say we had a very good run this month. Even we lost in Community Shield, but after that we managed to win all our matches, especially against Arsenal.
In August, we are the only team who won all 3 matches. Man Utd also had a perfect win but they only had 2 matches. So we are the top of the table.
With 3 win in the row, our average rating are very good. The best is Destro with 7.83 foolowed by Sanogo 7.80.
In September, we will have 6 matches, 3 for PL, 2 for CL and 1 for League Cup. With our good performance, i believe i can win all 6 matches.
So wish us luck and thanks for reading.
C-ya